Levels
2 Levels (12 subjects)
EMI Options
Starting from INR 9444
Certified Management Accountant
The 'Certified Management Accountant' is an internationally recognised management accounting course. The course is governed by the Institute of Management Accountants (IMA) – headquartered in the US.
A CMA qualification will ensure you are at the center of an organization, working with the management team on key strategic decisions through your expertise in the accounting, finance, and business domains.
Industry Experts as Faculty
100% Placement Assistance
Premier Study Material
80% Pass Rates at Zell vs 50% Global Average
Weekday & Weekend lectures
Live & recorded lectures
1:1 Student Mentorship
Optimal Batch Sizes
Access to Unlimited Practice Tests
Personalized Study Plan
Find out how you can qualify for the US CMA course
– Candidates should have cleared their 12th grade (associate degree outside India) to be eligible for the US CMA exams.
– Candidates must clear both US CMA exams and be a graduate in any domain to get certification from the IMA body.
Financial Planning, Performance, and Analytics
External Financial Reporting Decisions (15%)
Planning, Budgeting and Forecasting (20%)

Performance Management (20%

Cost Management (15%)
Internal Controls (15%)
Technology and Analytics (15%)
Strategic Financial Management
Financial Statement Analysis (20%)
Corporate Finance (20%)
Decision Analysis (25%)
Risk Management (10%)
Investment Decisions (10%)
Professional Ethics (15%)
Industry expert as faculty and mentors
Hours of R&D on Experts in experiential method
Choose the right course for you.
Zell Alumni Works Here, You Could Too
Take a glimpse into our top recruiting firms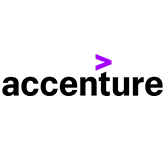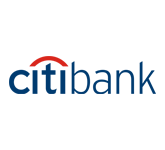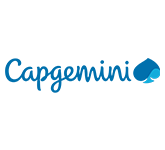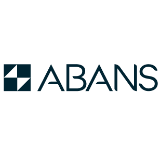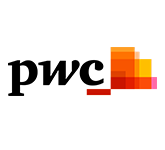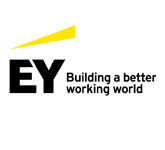 Rajdutta Kunte
For me, Zell is the Best ACCA Coaching Institution.The quality of faculty they provide along with their vast experience is something you cannot find everywhere and they are all ACCA members. Zell has made my ACCA Journey a lot simpler than I had imagined at the beginning. Zell has been the Go-To place for me and I've always recommended them!
Kush Kakkad
Zell makes you put your best efforts and the faculty plays a huge role in that. It was also the positive study environment and the people I was surrounded by, motivating me every step of the way that helped me enormously. These three years have transformed me into a deep career oriented person and Zell has been that helping hand.
Rushit Udani
The first step I took towards my ACCA journey was joining Zell Education back in 2018. Since then I have been given extensive guidance and counseling by Anant & Pratham which enabled me to tackle the ACCA papers with ease. The top notch faculty at Zell helped me clear all Professional Level papers before entering Third Year.
Rachita Saluja
Choosing Zell has been one of the best decisions i've made for my ACCA journey. The faculty always made sure the concepts were drilled into our heads right from the core and it has fared me well. Zell is very particular about these things and it does show. From the teachers to the administration, everyone at Zell is like family!
Nidhi Patel
I would like to extend my gratitude towards Zell Education for such an inspiring learning experience in my ACCA journey, and also for providing wonderful placement opportunities at several reputed firms. I am really grateful for being placed at one of the most renowned firms like Grant Thornton! Along with that, I really appreciate for additionally assisting us with excellent workshops like resume building & many more. I am thankful to the entire Zell Team for their constant support throughout.
Shruti Shah
Zell has been a guiding light for me since the beginning. A hearty thank you to all the professors for encouraging me and being a huge part of who I am today. Kudos to the entire team. This journey was simple and easy only because of how supportive my teachers have been along with my classmates. I have always recommended Zell!
Bianca Bakhai
I've been studying at Zell for 2 years now and I can assure you it's one of the best ACCA training institutes in Mumbai with an extremely positive and motivating study environment. Special mention to the faculty who have been there throughout. I cleared all my exams in a single attempt, thanks to the brilliant and helpful faculty at Zell education.
Radhika Thanki
Zell's ACCA course helped me launch my career in finance & accounting. We learned from rank holders & experts, who were greatly dedicated to our placement. We were guided right from the beginning – from how to create an impressive resume, to how to handle the pressure of job interviews. Their industry tie-ups helped me secure my job!
Siddhant Bhat
Zell helped me advance in the field of finance & accounting. We evolved under the mentorship of rank holders & experts. Their support helped us clear our exams in a short span of time. I was able to complete my training within 18 months instead of 36! Zell's training & placement assistance also helped with our soft skills & confidence.
Saurabh Jain
In a theory-based education system, Zell is a saviour – combining classroom training with practical application. We got to learn from rank holders & industry veterans, who ensured that the course is taught creatively & in a very easy-to-understand manner. Zell helped me clear my all 4 professional level papers at the very first attempt!
Anushree Rane
I'm so happy to be a part of Zell Academy. Zell has provided me with great support whether it be related to ACCA or job placement. Pursuing ACCA has become much more convenient with Zell's online coaching where lectures can be accessed whenever required. Also the student coordinators are always available & ready to help. Zell provides great placement opportunities, recently I got selected in Grant Thornton through Zell's placement service. I Would like to Thank zell for all the support provided.
Carl Gabriel
Zell education being an ACCA platinum learning partner tells you a lot about their commitment towards providing the best quality of education and numerous job opportunities to their students. The tutors at Zell helped me as an ACCA student as they constantly shared insights from their previous student's examinations as well as personal experiences as professionals. Thanks to the student mentors constantly sharing placement opportunities, I am part of a reputed firm, proudly representing Zell.
Rehan Patel
Zell's teaching method is unique & we also had the option of referring to the online recordings of our sessions for a thorough revision. We were encouraged to take calculated risks by applying our knowledge in the real world. Their constant guidance helped us overcome inhibitions & helped us get into some of the top businesses in the industry! y teachers have been along with my classmates. I have always recommended Zell!
Frequently Asked Questions
Q. What is CMA?

The US CMA is a credential granted by the Institute of Management Accountants. The course focuses on various aspects of finance, accounts and business.
Q. Should I pursue CA or CMA?

This decision depends on the amount of time you are willing to invest in gaining a professional qualification. A CA will particularly take 5+ years to complete with opportunities in India. Whereas the US CMA designation can be earned as soon as 6-9 months & it provides global exposure as well.
In terms of the core subjects: CA focuses more on Financial & Statutory Accounting, Statutory Auditing, Company Law, etc. & the US CMA focuses more on the management aspect with subjects such as Financial Statement Analysis, Performance Management, Cost Management & Corporate Finance.
Q. What is the difference between CMA India and US CMA?

The Indian CMA focuses mainly on the Indian standards of accounting (Ind As) which is a subset of IFRS whereas the US CMA covers the US GAAP, IFRS and various aspects of finance. This lethal combination allows candidates to land jobs in the business domain and work with the world's leading CFOs on various strategic decisions.
Q. What are the kind of opportunities available for me after US CMA?

The CMA designation is the apex management accounting designation. You will be an in-demand professional in countries such as the USA, Canada, Middle East & now even in India as most of the corporates are looking to hire CMAs
Q. How long will it take for me to do CMA?

With training with top-quality exclusive CMA-qualified faculty, you can complete your CMA exams within 6-9 months at Zell!
Q. What is a CMA Designation & how do I receive mine?

A CMA designation is the final step in your CMA journey. You can use it next to your name such as CMA Pratham Barot
Q.The requirements to be eligible for the CMA License

1. The Candidate should be 18+ Years
2. The Candidate should have passed both CMA Papers.
3. The Candidate should have completed their graduation.
Q. What is the Salary of a CMA?

A fresher CMA can expect anywhere between ₹ 4-5 Lakhs as a starting salary & abroad, the global average salary of a fresh CMA is $60,000!! 
And of course, these numbers are just to start with & as you progress in your career, the sky's the limit!
Q. Can I pursue CMA after the 10th?

Unfortunately, no! You can only pursue CMA after your 12th standard. Although, if you have your heart set to start with an accounting & finance qualification, ACCA(Association of Certified Chartered Accountants, UK)  is an amazing option for your career, as it allows candidates who have just cleared their 10th grade to start their ACCA journey via the FIA Foundations in Accounting route)!
Q.Do I have a time limit to complete my CMA exam?

A candidate needs to complete all CMA papers within 3 years of paying the entrance fee to the IMA
Q.How does the CMA exam scheduling work?

The candidate needs to be an IMA member, and pay the exam application fee - which is valid for a period of 3 years within which the candidate needs to complete the exam (in case they fail to clear the exam, they would have to repay this fee and they get 3 more years) and then book the exam and pay the exam fee 4-5 weeks prior to the date they want to appear for the exam.
Q.Where are the US CMA exams held?

The exams are held in 8 Prometric centers across India. The exams are closely proctored, with candidates not being allowed to carry any items not necessary for the exam to the center. The exams are held in Mumbai, Ahmedabad, Bangalore, Calcutta, Chennai, Hyderabad, New Delhi & Trivandrum.
Q.Can I do CMA if I'm in my first year?

Any non-graduate (as long as they have cleared 12th grade) can go for the US CMA course.
Q.In how many countries is the US CMA course accepted?

The US CMA course is recognised in India, China, UK, Canada, Middle East countries.
Q.Which country offers the highest opportunities for US CMA?

UAE offers the highest number of opportunities to US CMAs since it consists of several international companies that require financial managers to guide them in the right direction.