Work as an
Investment Banker

Weekend, Weekday & Self-paced options
40% Global Pass rate vs 85% Zell Pass Rate
EMI starting from ₹5,500/month
Weekend, Weekday & Self-paced options
40% Global Pass rate vs 85% Zell Pass Rate
EMI starting from ₹5,500/month
Chartered Financial Analyst
•

CFA = Global Financial Wizard

•

Eligibility – 2nd Year UnderGrad

•

Popularity – #1 finance qualification

•

Jobs available – 63,000+

•

Salary Range – Upto ₹18 Lac
Zell – Best CFA Coaching in India
•

CFA Qualified Trainers

•

CFA-Like Exam Simulator

•

100% Placement Assistance

•

1.5 Lac+ Students Impacted

•

1 : 1 Mentorship Support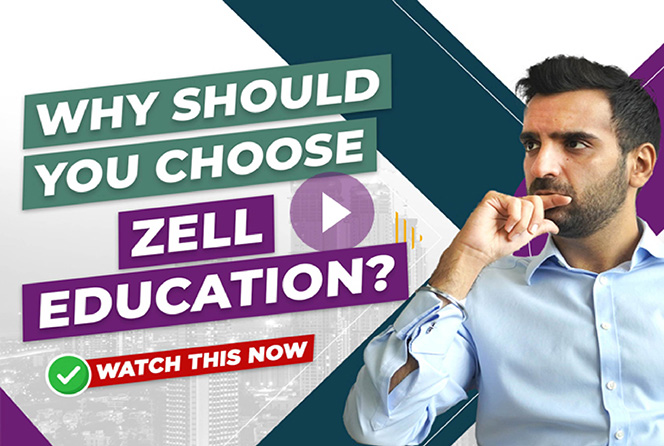 Zell Alumni Work Here, You Could Too
Zell Alumni Work Here, You Could Too
WEEKDAY
Level 1
75,000
Level 2
75,000
Level 3
75,000
WEEKEND
Level 1
40,000
Level 2
40,000
Level 3
40,000
SELF-PACED
Level 1
20,000
Level 2
20,000
Level 3
20,000
Zell Study Material (Hard Copy)
Zell Study Material (Soft Copy)
Know More About CFA Certification Course
Is CFA harder than CA?
No, the difficulty level of the Chartered Financial Analyst (CFA) program compared to the Chartered Accountant (CA) program is subjective and depends on individual strengths and preferences. However, some argue that the CFA program may be relatively easier than the CA program. The CFA program primarily focuses on investment management and financial analysis, while the CA program encompasses a broader range of subjects such as accounting, auditing, taxation, and financial management. Additionally, the CFA program allows candidates to study at their own pace and offers the flexibility of self-study. On the other hand, the CA program involves multiple levels of examinations and practical training, making it a more extensive and time-consuming process. Ultimately, the perceived difficulty may vary based on personal circumstances and interests.
How many levels of CFA are there?
The Chartered Financial Analyst (CFA) program comprises three levels. Level 1 covers a broad range of topics, establishing a foundation in investment tools and concepts. Level 2 dives deeper into asset valuation, focusing on applying concepts from Level 1. Level 3 emphasizes portfolio management and requires candidates to synthesize and apply knowledge from the previous levels. Each level must be passed sequentially. Level 1 is offered twice a year, while Levels 2 and 3 are offered once a year. Completing all three levels, combined with relevant work experience, leads to the CFA charter.
What is the structure of CFA? How many levels does CFA comprise of?
The CFA program consists of three levels, designed to progressively build knowledge and expertise in the field of finance. Level I serves as an introduction, covering a broad range of topics such as ethics, economics, and financial reporting. Level II focuses on the application of these concepts in asset valuation, including equity, fixed income, derivatives, and alternative investments. It requires candidates to analyze and apply the knowledge gained in Level I. Level III is centered on portfolio management and requires candidates to synthesize and apply the knowledge acquired in the previous levels. This level emphasizes advanced topics like risk management, wealth planning, and behavioral finance. Each level has a rigorous exam, and candidates must pass them sequentially. Upon successful completion of all three levels, candidates can earn the prestigious CFA charter, demonstrating their expertise in investment management and financial analysis.
What is the salary of CFA in India?
Chartered Financial Analyst (CFA) in India receive competitive salaries based on their experience, industry, job role, and location. Entry-level CFAs can expect salaries ranging from ₹5 lakh to ₹10 lakh per year. As they gain expertise and experience, mid-level CFAs can earn between ₹10 lakh to ₹25 lakh annually. Senior-level CFAs, with substantial experience and expertise, can command salaries exceeding ₹25 lakh per year. It's important to note that these figures are approximate and subject to variations. Additionally, CFAs working in prestigious financial institutions or sectors like investment banking may earn higher salaries. Performance bonuses, incentives, and other perks can also contribute to the overall compensation package. Comprehensive market research and industry-specific surveys provide a more accurate understanding of salary ranges for CFAs in India.

Should we do CFA before MBA?
It can be advantageous to pursue the CFA program before completing a Master of Business Administration (MBA). The CFA program provides in-depth knowledge and expertise in finance, focusing specifically on investment management and financial analysis. By completing the CFA program first, you establish a strong foundation in these specialized areas, demonstrating a high level of dedication and competence in the field. This can enhance your credibility and job prospects in finance-related roles. Additionally, the CFA designation is widely recognized and respected in the finance industry, and employers often prioritize candidates with the CFA charter. Subsequently, pursuing an MBA after the CFA program can complement your finance expertise with broader business knowledge and leadership skills, providing a well-rounded skill set to advance your career in finance or related fields.
How can a candidate register for CFA Level 1 in India?
To register for CFA Level 1 in India, candidates can follow these steps. Firstly, ensure eligibility by meeting the education or work experience requirements. Create an account on the official CFA Institute website, fill out the registration form, providing accurate details about your background. Pay the registration fees, which vary based on deadlines and membership status. Select the exam location and date from available options in major cities across India. Lastly, access the study materials provided by the CFA Institute to prepare for the Level 1 exam. It's important to review the specific requirements and deadlines on the CFA Institute website for the most accurate and up-to-date information regarding registration in India.

What is the scope of CFA in India and abroad?
The scope of Chartered Financial Analyst (CFA) designation is promising both in India and abroad. In India, the finance sector is rapidly growing, creating a strong demand for finance professionals. CFAs are sought after by various entities, including asset management firms, investment banks, financial consultancies, and corporate finance departments. CFAs can pursue roles such as financial analysts, portfolio managers, risk managers, investment bankers, and consultants. CFAs also have opportunities in regulatory bodies and academic institutions. Internationally, the CFA designation is recognized and respected in the finance industry. CFAs have global mobility, with opportunities in financial hubs such as New York, London, Hong Kong, and Singapore. The CFA program equips professionals with a comprehensive understanding of investment management, making them valuable assets for multinational companies, hedge funds, private equity firms, and institutional investors.
If I do not pass the CFA Level I Exam, how long do I have to wait before I can retake it?
If you do not pass the CFA Level I Exam, you will have to wait until the next exam window to retake it. The CFA Institute, the organization that administers the CFA exams, offers the Level I exam twice a year in most locations: once in June and again in December. Therefore, if you are unsuccessful in the June exam, you will have to wait approximately six months until the December exam to retake it. Similarly, if you do not pass the December exam, you will need to wait until the following June to attempt it again. It's important to note that you can register for the exam as soon as the registration window opens, usually a few months before the exam date. However, it is advisable to utilize the time between attempts to thoroughly review the material and strengthen your understanding of the concepts to increase your chances of success on the subsequent attempt.

What are the exam dates of CFA 2023 exams?
The dates for CFA exams in 2023 for level 1 are FEB February 14th to 20th, May 16th to 22nd, August 22nd to 28th and November 11th to17th, for level 2 the dates are May 23rd to 27th, August 29th to September 2nd, and November 18th to 22nd and for level 3 the dates are February 21st to 23rd and August 29th to September 5th.
Where can I download CFA admit card?
Visit the CFA Institute's official website, which operates as the curriculum's governing body, to obtain your CFA test admit card. Follow these steps to download your admit card: 1.Go to the CFA Institute's website (www.cfainstitute.org). 2.Use your registered email address and password to log into your account. If you don't already have one, you will need to create one. 3.Once logged in, navigate to your candidate dashboard or a section specifically dedicated to exam details. 4.Look for the section related to exam admission tickets or admit cards. 5.Click on the link to download your admit card. It is usually available a few weeks before the exam date. 6.Review the details on your admit card, including your personal information and exam details, to ensure accuracy. 7.Save a copy of the admit card to your computer or print it out for future reference.

Where can I find the study material of CFA exams?
A learner can always refer to the Schweser notes which are made available on the CFA's official website to the registered members. However, for learners who enroll with Zell Education, they will be getting the study material in both soft and hard copy form from Zell, we have our own curriculum team that makes our books in a very simple language for better understanding of the learners.
How much is CFA cost level wise?
The overall cost is divided into 2 parts, one amount is to be paid for registration which is $350 and this will be valid for 10 years. There are total of 3 levels in CFA, to attempt each of these levels an examination fees of $940 for each attempt prior to the exam is to be paid directly to the CFA body.
Which companies hire CFA in India?
India being one of the biggest MNC hub, there are end number of companies always actively hiring CFAs in India including the big 4 and big 6 companies and apart from that other big companies like HSBC, J.P Morgan, The Goldman SAchs Group, Morgan Stanley, Crisil,and Credit Suisse also hire CFAs. Please note that this is not an exhaustive list, and there are many other companies in India that hire CFAs.
What is the starting salary of CFA Level 1 in India?
The CMA certifications offered by The Institute of Cost Accountants of India (ICAI) and Institute of Management Accountants (IMA) differ in their focus and recognition. ICAI's CMA certification caters to the needs of management accountants in India, while the US CMA certification is designed for management accountants in the US and globally. The syllabus and exam content may vary, with ICAI's CMA covering Indian accounting standards and regulations, while the US CMA aligns with US GAAP and international accounting standards. The US CMA holds significant global recognition and is valued by employers worldwide, offering international career opportunities. Conversely, ICAI's CMA primarily holds recognition within India. It is important to note that these differences may evolve over time, so referring to the official websites of ICAI and IMA is advisable for the most accurate and up-to-date information.

How many times CFA exam is conducted in a year?
CFA level 1 exams are conducted 4 times in a year in the months of February, May, August, and November. CFA level 2 exams are conducted three times a year during the months of May, August, and November. Level 3 CFA exams are conducted twice in a year in the months of February and August.
Speak to A CFA Course Expert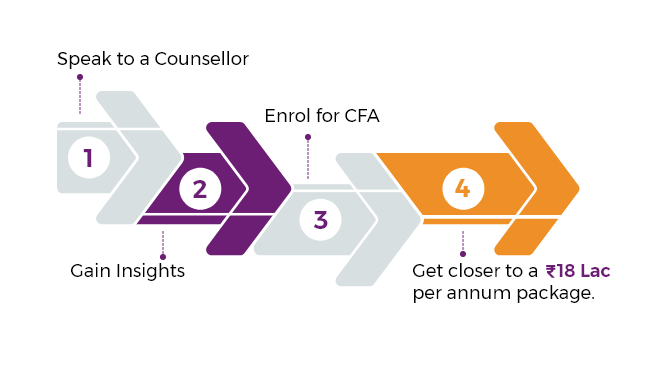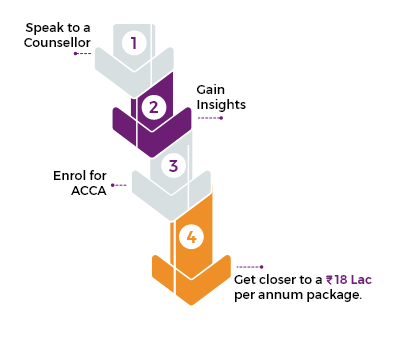 Speak to A CFA Course Expert