Levels
3 levels (13 papers)
Levels
3 levels (13 papers)
Association of Chartered Certified Accountants
ACCA is the global CA. A UK based programme which gives you the liberty to practice accounting in India as well as overseas.
It is recognized in Canada, Singapore, UAE and over 180 countries. Industry giants like The Big4, Credit Suisse, Goldman Sachs and many more are actively hiring ACCAs because of their commendable skill sets.
Platinum Approved Learning Partner – F2F Mumbai
ACCA Qualified Faculty
100% Placement Assistance
80% Passing Rate
ACCA World Rankholders as Alumni
Fee waivers & No Cost EMI Options
In-house Learning Management Platform
Cost friendly variants of Program
Minimum eligibility criteria for the program
To be eligible to register for ACCA qualification, students should have qualified their 10+2 examinations with an aggregate of 65% in Mathematics / Accounts and English, and a minimum of 50% in other subjects.
Students who have just cleared their class 10 examinations, or do not qualify as per the aforementioned criteria, can still register for the ACCA qualification via Foundation in Accountancy (FIA) route.
Knowledge Level
BT – Business & Technology
MA – Management Accounting
FA – Financial Accounting
Skill Level
LW – Corporate & Business Law (GLO)
PM – Performance Management
TX – Taxation (UK)
FR – Financial Reporting
AA – Audit & Assurance
FM – Financial Management
Professional Level
SBR – Strategic Business Reporting (INT)
SBL – Strategic Business Leader
APM – Advanced Performance Management
ATX – Advanced Taxation (UK)
AAA – Advanced Audit & Assurance (INT)
AFM – Advanced Financial Management
Industry expert as faculty and mentors
Hours of R&D on Experts in experiential method
Choose the right course for you.
Top agencies and brands across the globe have recruited Zell Alumni.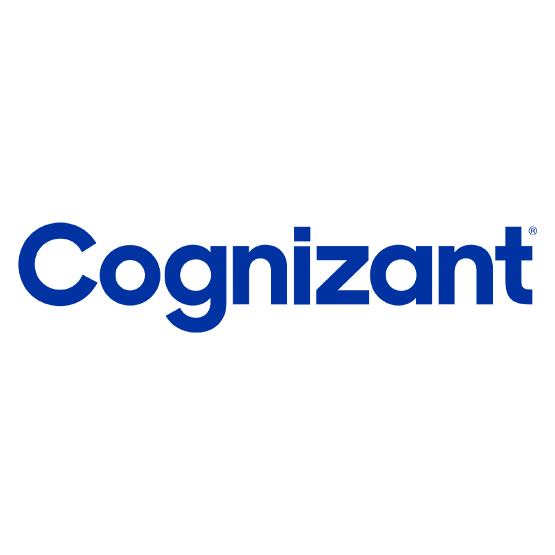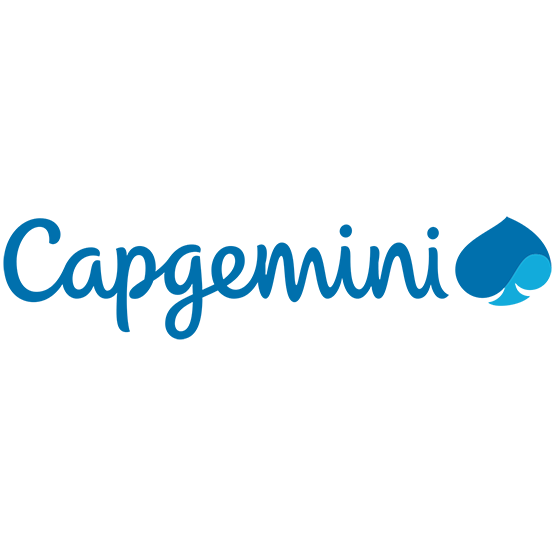 [rt-testimonial id="6313" title="students-review"]
| Start date | Day | Attempt | Subject |
| --- | --- | --- | --- |
| April 3 | Sunday | July 2022 | FA – Financial Accounting |
| April 11 | Monday | July 2022 | BT – Business & Technology |
| 26 April | Tuesday | August 2022 | MA – Management Accounting |
| May 1 | Sunday | August 2022 | LW – Corporate & Business Law |
Frequently Asked Questions
Q. What is ACCA?

ACCA, also known as Global CA, is a global certification from the Association of Chartered Certified Accountants (ACCA) – equivalent to a CA degree in the candidate's respective country. It is a globally recognised certification (applicable in 180+ countries) that allows you to work as a CA in any part of the world.
Q. What is the scope of ACCA in India and overseas?

Choosing Zell has been one of the best decisions i've made for my ACCA journey. The faculty always made sure the concepts were drilled into our heads right from the core and it has fared me well. Zell is very particular about these things and it does show. From the teachers to the administration, everyone at Zell is like family!
Q. Do ACCA members have signing authority in India and overseas?

While ACCA members do have signing authority in many countries such as the UK, Dubai, Singapore, etc., they do not have that authority in India.
Q. What to do after 12th?

Passing 12th board examination in commerce opens up a lot of avenues. Studying ACCA is one such avenue. Joining ACCA classes in Mumbai opens up a lot of opportunities. Going for a simple graduation is not only mainstream, but also takes more time than completing ACCA. ACCA helps students to create a great network and build the necessary skills to become successful in their careers. The ACCA levels are designed in a way that they become applicable to everyone. ACCA classes in Delhi provide the necessary education for students preparing to launch their careers.
Q. Is ACCA recognized in Canada?

ACCA is recognized in 181 countries throughout the world. ACCA is a professional qualification, and it is recognized in Canada. More than 200,000 members are present, and you will find a good network of professionals in the country. An ACCA course in Delhi creates a good opening for a student to build their career. Anyone who has completed their 12th boards can pursue the ACCA course. You can learn more about the ACCA course details directly from the official website.

ACCA is not only directly recognized, but also can be converted into a CPA Canada because of memorandum of association between the two bodies, making it a no brainer.
But, what is ACCA? ACCA stands for the Association of Chartered Certified Accountants. Not only is it recognized in Canada, but the association is also connected to plenty of accounting bodies throughout the world. ACCA classes in Mumbai will definitely pave the way for a good career in Canada. A lot of employers trust the knowledge and skills parted by the certification.
Q. What to do after ACCA?

ACCA is a course that can create a bright accounting future for professionals. With good ACCA classes in Mumbai, a professional can build the required skills to work with the best employers. After clearing all the ACCA levels, you have multiple options in front of you. A great choice would be to opt for an MBA. The MBA course will get you the perfect touch in your resume to bag a high-paying salary. During the ACCA duration, you can actually be involved in studying for your degree course or be employed in a job.
The sound skills you learn through the ACCA duration also make you prepared to launch your own company. In fact, a lot of people go on this route. Another option is the CFA charter, if you are looking to venture into investments and portfolio management. Investment banks pay huge salaries to employees, making it a great option for professionals. This means you avoid the ACCA vs CFA battle completely just by doing one after the other. CFA is better suited for someone who has gained some primary experience.
Q. Which is better - CPA or ACCA ?

When it comes to accounting, two certified courses are well-known. One is CPA - Certified Public Accountant, and the other one is ACCA - Association of Chartered Certified Accountants. CPA chooses a field in finance like Taxation, Auditing, or Management Accounting and is offered by the American Institute of CPA. Through ACCA classes in Mumbai, you can learn about similar subjects and be certified by the ACCA association. You will, however, need to clear the ACCA levels. Proper ACCA coaching can make the clearing of the levels easier.
ACCA online classes are great devices to make you better prepared for ACCA. While the CPA is a great course, a lot of people prefer ACCA due to better flexibility. Also, the course is longer and more detailed. CPA caters to people who have already gained a few years of experience and is not very suited to beginners.
Q. What to do after ACCA?

No. There is no application fee.
Q. Which is better - CPA or ACCA ?

The fee for our Online Digital Marketing Course is INR 84,999/USD 1200 inclusive of taxes. The fee can be paid in installments. We also offer student loans to Indian Nationals at 0% EMI options. Foreign Nationals can also apply with an Indian co-applicant. You can get in touch with our counselors
Q. Do you provide any scholarships for IIDE's Online Digital Marketing Course?

Yes, for the Online Digital Marketing Course, we offer a scholarship of upto INR 10,000 based on the eligibility criteria; at the discretion of the management. To know more, get in touch with our counselors.
Q. Is there any batch transfer fee?

Students can apply for a batch transfer within 90 days from the date of the orientation of said batch by writing an email to the course management team on [email protected] and by paying a batch transfer fee of INR 9500. Students will also have to pay the difference in the course fee, if any.
Q. Do you have a weekend batch?

Yes! We have three batches, Batch 1 is on Monday, Wednesday and Friday; Batch 2 is on Tuesday, Thursday & Saturday; and Batch 3 is on Saturday & Sunday for working professionals. To know more,
Q. What certification will I get?

On completion of each video course module, IIDE will award you with a certificate of completion. This ensures 14 Certificates once you complete watching all modules. After which you are required to submit 7 Assignments & 1 Final Project. On submission, you will be awarded a Certification in Advanced Digital Marketing.
Q. What is the course format?

"The course is completely online and the format follows a 3 step methodology. You start by learning from high quality self-paced video lectures by industry experts. Once you have watched the lectures, you have to attend the live online sessions for class activities, Q&A, doubt solving and revision. There will be 3-4 live sessions every week with a duration of 2-3 hours. After the first two steps, if you still need additional mentoring, you can schedule 1 on 1 Mentoring Sessions with the trainers via our 'Book a Mentor' button in the student management system."
Q. Will I get lifetime access to the video recorded lectures and live sessions?

As a part of the curriculum, you only get 180 days of access to the entire course.
Q. Will I get Facebook & Google Certification?

The Facebook and Google certifications will not be provided by IIDE, however, we equip you with all the knowledge necessary for you to secure the Facebook and Google certifications on your own.
Q. How can I ask my questions during the video lectures?

If you have any questions while watching the video lectures, you can upload them to our dedicated chatbot that will be available on the platform and resume watching the module. All the questions shared by you will be answered by the trainers in the live sessions. To know more, get in touch with our counselors.
Q. If I don't have any doubts, can I skip the LIVE Sessions?

No, you cannot skip the live sessions. We recommend you attend the live sessions because you get to learn while other students' questions are being answered and take advantage of the networking opportunities. Moreover, the trainer will share many live examples and tips and tricks in the live class that will be helpful for you.
Q. Is having a laptop mandatory for the online digital marketing course?

Yes. A laptop with an i3 and above processor is mandatory to watch the pre-recorded videos and attend the live sessions seamlessly.
Q. How many times can I book a session with a mentor?

You will be allowed to book a mentor once for every module. Watching the pre-recorded videos and attending live sessions for the relevant module is mandatory to book a mentor for the module. To know more, get in touch with our counselors.
Q. What if I am not able to complete the program in four months due to some circumstances?

In such rare cases, we extend the course for you up to 1 month. This means that you will have a total of 5 months to complete the program. After these 5 months are over, you will have to pay an additional fee to enrol for the course again. To know more, get in touch with our counselors.
Q. Is there any criteria to get placement assistance?

Yes. To ensure that you can avail of IIDE's placement assistance in top setups, you have to meet the following three criteria:

80% attendance in Live class & 80% completion of the Video Course;
Appear for all MCQ exams;
Submit ALL assignments including Final Project before the given deadline

To know more,get in touch with our counselors.
Q. I don't want immediate placements after the online digital marketing course ends. Will IIDE assist me with placements if I need help after a few months?

Absolutely. Our placements team will provide you placement assistance with upto 3 Interview Opportunities as & when required after the course completion. To know more,get in touch with our counselors.
[css3_grid id='Table_acca_knowledge']
[css3_grid id='Table_acca_skill']
[css3_grid id='Table_acca_professional']